cropped-Main-Logo-Dark.png
https://assets.thesparksite.com/uploads/sites/1741/2020/04/Main-Logo-Dark.png
About the Author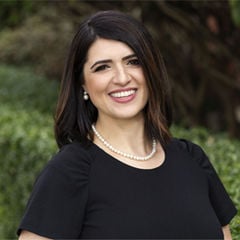 To me, real estate is much more than buying or selling a single home, condo, or piece of land. It is about developing long-lasting relationships with my clients and becoming their trusted real estate advisor for whatever their current and next chapters hold. That means helping my clients maximize their most important investment regardless of the market I promise to provide the market information you need to make important real estate decisions and help you achieve your unique goals.
My passion is providing peace of mind and stress reduction throughout the buying or selling process. My former background in mortgage experience provides me "behind the scenes" insight so I can guide you through your transaction with ease. For buyers, I can help you find your comfort zone in terms of price range and monthly budget. For sellers, I put my marketing hat on and help you find the most listing dollars in your property. My team and I put our expertise to work, combining the latest technology and marketing techniques, to market your home utilizing cutting-edge techniques.
If you are relocating to the greater Seattle area, the Eastside, or throughout King and Snohomish Counties, consider me your go-to resource. I have lived here for almost 30 years and there is just so much to love! Regardless of whether you are just starting your area research or need a home ASAP, I am here, ready to help.
When my focus is not on my clients, it is on my two kids, my family, and my French Bulldog (named Panda for his awesome black and white coloring). We love to travel, so if you have a recommendation, we are all ears!
I look forward to connecting with you.
This site uses Akismet to reduce spam. Learn how your comment data is processed.